December 7th, 2009 by gherardo
In this video you can see the visual effect of the Motion Blur node we are improving.
We are also working on a node that we named Spark Alpha Depth.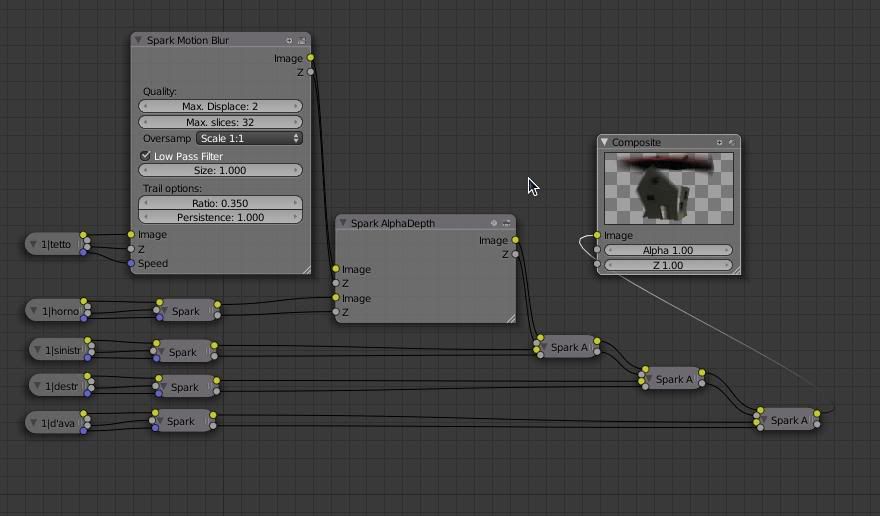 Starting from Alpha Over and Z Combine we obtain this node that composite two render layers in one, using alpha and Z to recognize which layer will be in foreground and which will be in background.
Below you can see how this node composite two layers.
This entry is filed under development. And tagged with development, test, vector blur. You can follow any responses to this entry through RSS 2.0. You can leave a response, or trackback from your own site.