November 26th, 2009 by gherardo
A possible problem you could find during the realization of a project, especially a 3D movie, is how organize files and folders.
This is a very important point, because when you work in team is fundamental to know where you can find the right files you have to work on.
For this reason we want to publish a diagram where you can see how we organized files in "Eleven o'clock".
It's just a way to start, everyone can take a cue from this and adapt to their own projects.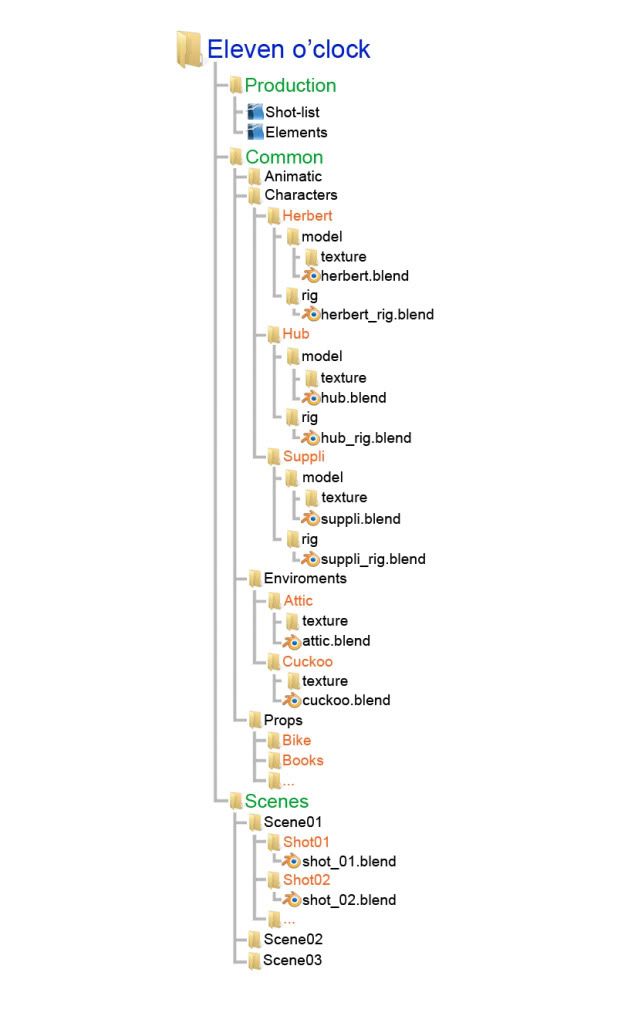 This entry is filed under organization. And tagged with eleven o'clock, hints & suggestions, production. You can follow any responses to this entry through RSS 2.0. You can leave a response, or trackback from your own site.